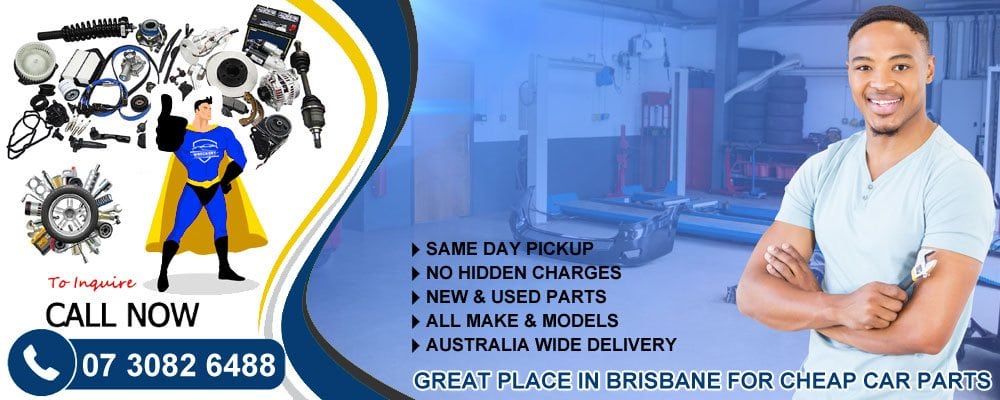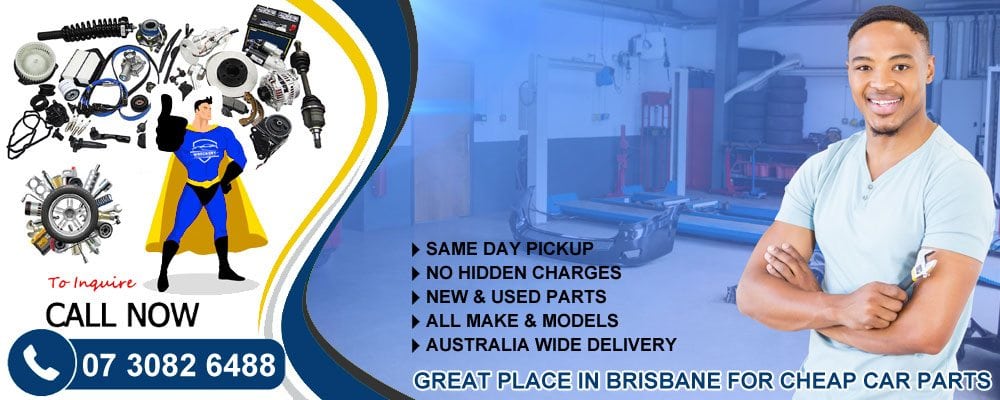 Used Auto Parts in Brisbane, Queensland
Used auto parts are an integral part of the vehicle life cycle. It is not only easily available than the original manufactured part but is also easy on the pocket. And most importantly it helps in nature conservation. So, next time you have a part to replace, choose wisely and opt for second-hand any vehicles parts Brisbane.
Used Auto Parts – New, Recycled & Aftermarket Auto Parts
It is confusing to decide on which spare part to buy for replacing a faulty part. Currently, in the market, three options are leading the replacement part industry.
New Auto parts– This category includes part manufactured by the original car manufacturer. Problem with these kinds of parts is that besides being expensive, procuring them can be a time-consuming process.
Recycled Auto parts – Technically, they are also the original part but are not new. Recycled parts are removed from the vehicles that are damaged and no longer wanted by the owner. They make the best option if you are looking for second-hand auto parts. The reason being they are the original parts albeit used and come at the lower rate than the new ones.
Aftermarket Auto Parts – They are the better alternative to new auto parts. Aftermarket auto parts are the parts of the vehicle that are not manufactured by the original company. They are produced by manufacturers who specialize in the auto parts. These parts are available at the much cheaper rate than the new one, and sometimes they even surpass the quality of the new original part.
So, based on what you need contact Car Wreckers and we will help you with new, recycled or aftermarket part as per your need.
Why Buy Used Car Parts
At Wreckery you will be able to find second-hand car parts at the lowest possible price without compromising on the quality. So below is the list of advantages that will prompt you to buy used vehicles parts, Brisbane.
A lower rate than the new or aftermarket auto parts
Easy availability due to a large number of used auto dealers
No compromise on quality
Environmental-friendly act.
Aftermarket Auto Parts
Wreckery offer aftermarket auto parts at a reasonable price. Next time your vehicle needs a replacement and you not keen on using a recycled auto part, call us, and we will also find a perfect match for you at the least possible price.
Benefits Of Buying Car Parts From Wreckery.com.au
When you buy car parts from us, you get numerous benefits such as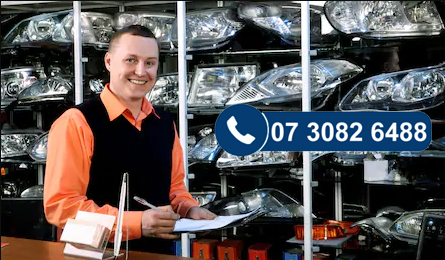 1. Options of buying new, recycled or aftermarket auto parts
2. Assurance on the quality of the auto parts
3. Lowest rate in the market for all three categories of new, salvaged and aftermarket auto parts
4. Option to buy used auto parts online through our website
5. Quick services and instant response from Wreckery team
6. On location delivery of chosen parts
7. Big list of used car parts available with us
So why go anywhere else? End your used auto parts search here and contact Wreckery- the used car parts store near me.
Fast Service
Wreckery is known for its perfect fast services. If we have the auto part you are looking for; you can get hold of it n matter of hours or latest on the same day. In case we need to arrange the required part than too maximum waiting period is not more than two business days for most of the parts. So, go on contact us to find out the time of your auto part availability.
Great Place In Brisbane For Cheap Car Parts
What makes a place great? Well, the quality of service, product availability, competitive pricing, and value-added services. At Wreckery's you will find all this and more. Therefore, if you have been looking for a Great Place In Brisbane For Cheap Car Parts, you have seen it with Wreckery.
The Wreckery Auto Guarantee
The wreckery used auto parts store offers outstanding guarantees on auto car parts. For more details visit our website and search for the part you are looking for to get the fantastic offers and also guarantee on your needed part.
Hot Line Network
At Wreckery, we have a hotline network to ensure that your call gets the response in the least amount of time without any efforts on your side. So to connect with our hotline network, just dial 07 3082 6488 and speak to our team instantly.
Brisbane Breakers Yards & Scrap Yards
Wreckery is one of the famous Brisbane Breakers Yards & Scrap Yards owners. We wreck and also dismantle all the make and model of the vehicle. Our yards also have the necessary machinery for dismantling, recycling, and repairing of vehicles and their parts. So, next time you are looking to get rid of your unwanted car, try our services.
Delivery
We offer same-day delivery for in-stock auto parts across the area of Brisbane. So, now you can second-hand car parts online and get the part delivered at your doorstep from the comfort of your home. So call us now to book your auto parts.
Vehicle Purchases
We buy all kinds of vehicles. So whether you are looking to get cash for second-hand cars or want to buy a quality pre-owned car, we are the one-stop solution for all vehicle purchases.
Useful Links