About Wreckery Car Wreckers – Car Removals
With the increase in vehicle usage and purchase power of an individual, along with demand for new cars, demand for companies handling car disposal has also gone up. At wreckery, we have been in the industry for many years and have gathered the experience to meet the demand of today's car removals efficiently and smoothly.
We are a team of professionals with the expertise to take out the most out the unwanted vehicles.
Our services encompass all make and the models of the vehicle. Even the condition of your car is not a deterrent for us. Be it damaged, scraped, dented or broken down, we will buy it from you.
We are an Auto Wrecker Company and therefore have access to all sorts of metal waste in the form of vehicle.
We understand the responsibility of disposing of the vehicle in an environment-friendly way. At every step, we ensure minimum metal waste and harm to the environment.
Our list of service include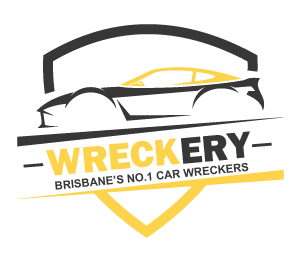 Company Goal & Objectives
Our goal is to earn a living by disposing of unwanted vehicle in an environment-friendly way through ethical and transparent business practice.
All our policies, objectives and procedures are made keeping in mind our goals. This has not only helped us in growing sustainable business practices but has made us Australia top wrecking group.
We have loyal customer base due to our ethical business practices and transparency in our dealings.
Our core belief of ethical business, conserving nature (giving back to the society) and customer-centric approach shines through our every policy, procedure, and deals.
Our Objectives
We started our business with car towing and over the years have expanded to various services such cash for car, car removals and the likes. We have developed clear objectives that help us stay on track, and we strive hard to stay true to our objectives.
Buy unwanted vehicles – We buy all unwanted vehicle irrespective of the make, the model, the age and the condition of the vehicles
Dispose of the vehicle in an environment-friendly manner – we reuse, recycle or resell the bough the vehicle while disposing of the vehicles.
Be the best cash for car service – We strive to be the best cash for car services in terms of services, price and the quality of the services.
Provide quality used auto parts at affordable price – When we use recycled auto parts, we not only save money but also help the environment. Usage Spare part reduces the burden on the natural resources of metals and reduces the power consumption
A Wide range of services – We aim to provide wide range of car-related services that covers Brisbane and the entire surrounding areas. We also have varieties of car and spare parts owing our wide range of car dealings.
Why Choose Wreckery
With so many car Wrecker Company in the market Why choose Wreckery is the most common question we face. Let us share something about About Wreckery and its distinct features that set us apart from our peers.
Envious combination of experience and expertise – Very few companies can boast of having both experience and expertise at the same time. At wreckery we have the perfect combination of experience and expertise giving us the needed edge over our competitors. No vehicle or its problem is too big or difficult for us to handle.
Professional Staff – Our wrecking team comprises of trained professional staff. Therefore, irrespective of the query, doubt or problem you have, you will get correct guidance efficiently and promptly every time.
Necessary licence and equipments – Safety of our staff and customers is our top priority and therefore we have obtained all the necessary approvals and licences to perform our duty well. We also have the necessary equipments to handle towing and dismantling of the vehicle irrespective of its size and complicated build.
Top cash payment – We are known to pay the top market price for your old, unwanted, damaged, scrap, dead or alive vehicles that too in cash.
No hidden costs – When we agree on the value of the car we pay you the amount agreed upon. There no hidden costs involved. You get what we promised you.
Value-added services – We understand the value of your time and money and therefore offer many free services to ensure minimum discomfort to you. We provide on the spot free quote on your vehicle when you approach us. We also take responsibility for completing paper work related to car selling. And we also offer free car removal services on the last day of the deal.
On the spot payment – We make on the spot payment saving you from follow-ups and tension of if and when of receiving the agreed amount of cash.
With so many advantages of working with us, why go anywhere else? Call us now and earn top cash from your derelict vehicle. Guide to Selling Your Car