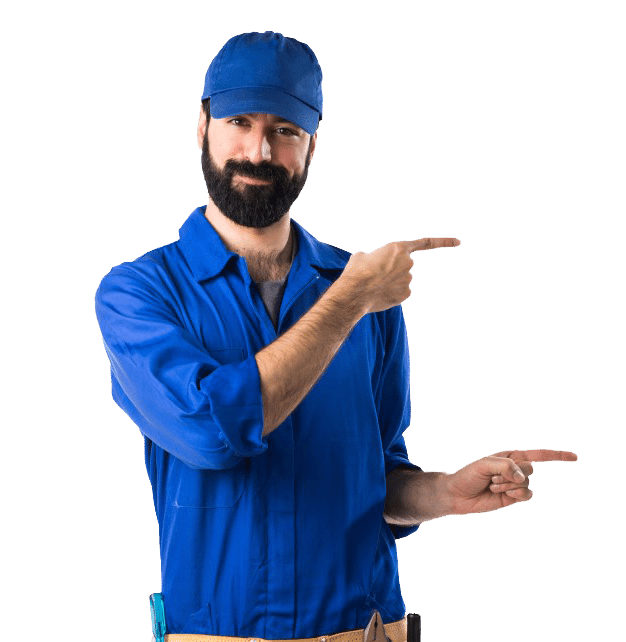 Need To Sell Your Car Or Truck? Get A Free Quote Online
Wreckery Car Wreckers – Car Removals
Welcome to Car Wreckers Brisbane. Have you been trying to sell your car privately? are you struggling to sell your vehicle? you don't have to worry. With Wreckery, selling your unwanted car is an easy process. Contact us today and make money out of your unwanted cars, utes, and trucks. In short, We offer a wide range of services like. Cash for cars, Car wrecking, Car recycling and Free Car Removals in Brisbane.
We serve all areas. Such as Gold Coast, Sunshine Coast, Ipswich, Toowoomba and Brisbane. We come to your premises. So, it doesn't matter where your car is located and the condition of the car. in fact, We will help you get top cash instantly. We will pay you up to $13,999 for your unwanted cars, utes, 4×4, truck or Van. Why are you waiting? call us today on 07 3082 6488. Or fill the form below and get quote online. You can speak with our friendly staff. Who will help you in no time. Get cash today!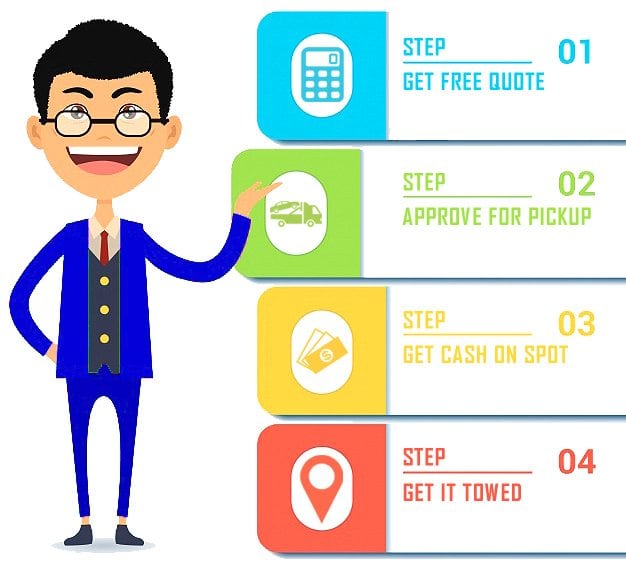 Selling your car with Car Buyers Online is refreshingly simple…
Do you have a car? That you don't need any more. Contact Wreckery. We are a Car Buyer and auto wreckers. We specialise in Brisbane who buys all categories of vehicles. Wreckery buys American, Japanese and European made cars. We buy cars of any makes and models. Thus don't worry and call us today. Your vehicle could be worth top cash. So, have you got? Truck, 4wds, vans, SUVs or any model is running on the Australian road. We will buy it from you.
Used Cars & Self Serve Car Wreckers Brisbane
For you to know, the condition of the vehicle is irrelevant to us. Whether your car is Damaged. It is wrecked or junk or working or non-working. We will buy it from you for good cash in Brisbane. Here is a link to Brisbane city information.
So your search for buyers of cars for cash ends with us. as we are the best in the industry. in addition we provide free quote.
Sell My Car For Cash Australia
Looking to Sell Your Junk Car? You have come to the right place. At Wreckery, we buy all varieties of vehicles irrespective of the make and the model. Ours is a simple process that will make your car selling experience a stress-free one. Contact us and state your intention to Sell My Car – and we will take it from there.
As the old car buyer, we filter the suitability of vehicle to decide on the future course of action. Depending on the condition of the vehicle we recycle, reuse or resell the vehicle or the parts of the vehicle.
So, don't hesitate to sell your car for cash to us.
Why Sell Your Car For Cash In Brisbane?
According to Main Road TMR, Brisbane holds more than 3.7 Million Cars & Light Commercial Vehicles. Hence Majority of the cars are already too old or just dead sitting in someones backyard or it could be one of your junk car. Consequently, it is taking up space and harming our clean Brisbane City, Hence it is best that You sell your car for cash on the spot. However you need to make sure that you sell your junk to a car wrecker company with proper tools and equipment to recycle in the right manner. As you have seen that these days almost everyone is doing some sort of car removals from their house, thus you should know that only qualified businesses like Wreckery Auto Wreckers can promise to recycle your car in the right manner and with all safety precautions.
Call Wreckery Today on 07 3082 6488 or simply get quote online filling the form above.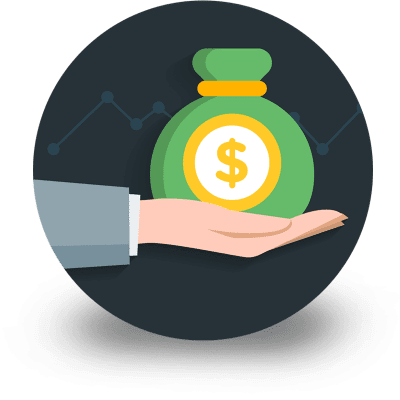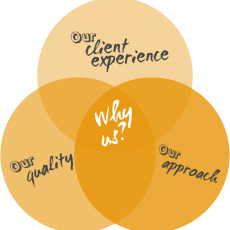 How Can Wreckery Auto Wreckers Help You In Brisbane?
Wreckery Auto Wreckers Brisbane is considered as one of the best car recyclers in and throughout Brisbane Queensland. hence that is the only reason that we customers from all over Brisbane, Ipswich, Toowoomba, Gold Coast and Sunshine Coast, Our Services Surpasses expectations of our customers. Moreover, we don't only provide better service, we also provide top cash on the spot for unwanted cars, as well as quality work and approach towards our clients. At Wreckery Auto Wreckers Brisbane, We focus on prompt and reliable service, so we make sure to quote you right and provide prompt pick up. We value our customers time and hence that's how we help anyone in and around Brisbane if they need any cash for cars services.
5 Reasons To Choose Us – Best Decision Ever
1 – Easy To Book & Top Cash For Old Cars, Utes, Trucks & 4x4s
At Wreckery Website, It is really easy to book your car to get towed away. Simply Call us and we will provide your best quote for removal of your car, truck, vans or 4×4. Furthermore, we assure you that your job is our topmost priority.

2 – No Hidden Fees, Free Paperwork, Making Sure Smooth Transaction
There are no Hidden Fees, All Our Towing is Free of charge. Also, We will do all the paperwork, you do not need to fill anything, Our Professional staff will make sure that they do everything necessary to make our Cash for car Transaction Smooth.

3 – We Buy Trucks, Cars, Utes, 4wds, Buses, Vans, SUVs – All Makes and All Models
We are Car Recyclers In Brisbane, Hence we don't just buy damaged unwanted cars, truck, vans. We buy anything and everything which can be recycled. So do not hesitate to give us a call if you have a junk car lying in the backyard. All Makes and All Models, Anywhere in our servicing Locations, We will pick up in no time.
4 – Guaranteed to Pick Up Same Day, Even Within Few Hours if needed
One Most important part of any industry is logistics, We at Wreckery have a fleet of 10 Tow Trucks Brisbane all around Queensland. So We guarantee a pick up within the same day, and if you need it gone asap, we will make it available for you. Therefore Do not forget to call us any time you need us.
5 – 100% Guaranteed Satisfaction & Experienced Staff To Help You
So Far we have a 100% track record of keeping our customers happy, and we would love to keep it that way. Thus we make sure that you speak with experienced staff to help you and give you the best quote and we send proper qualified Mechanics to inspect the cars. Trust me you are in the right company.
Used unwanted trucks are more difficult to sell than the cars because the potential customers are different for trucks. However, with Wreckery truck buyers in Brisbane, you don't have to worry about getting Cash For Trucks Brisbane, since we buy all vehicles including trucks, jeep, vans, and UTES. Whatever the truck model, contact us and get the best market price.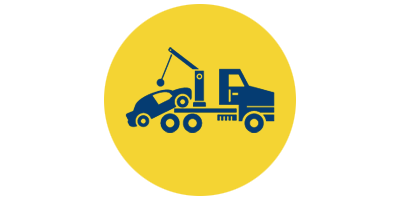 Want an answer to junk car pick up near me? Well, we are the answers. Sell your Junk car to us at the top price on the spot. Don't worry about the condition, the make or the model of the vehicle. Whichever car you have and in whatever condition we will buy it from you and pay to the highest value of your unwanted scrap cars including 100% Free Towing or Removals.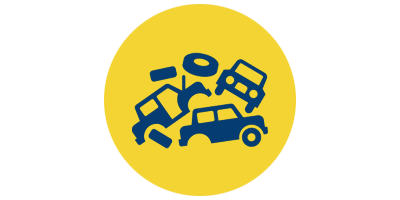 If you want a quality Used Auto Parts at affordable price, we are the right choice. We have spare or used parts to meet requirement of any car and any model. So next time when your car falters don't be hasty in getting rid of it. Check with the mechanic and if the problem is a faulty part, visit us and buy the suitable part without any hassle at the lowest market price.
Some Of Our More Services At Wreckery Cash For Cars Brisbane
We have so many services around Brisbane, from removals of junk car, old car, or damaged car to all the way big trucks. Our Aim is to make sure that we are providing any services in regards to Car Recycling and Car Wrecking. In addition, we also do car parts & used auto parts at cheapest prices around Brisbane.
Best Car Buyers In Brisbane QLD
Wreckery Provides best prices for used cars if your car is old or unwanted or you just upgrading your car, then call Wreckery Cash For Cars Brisbane and get a free quote up to $20,000. We will remove your car straight away and give you top cash in your hand. Moreover, we buy all makes of cars and anywhere in Brisbane, Gold Coast, Sunshine Coast & Toowoomba that's why we are the Best Car Buyers Around with top Payout.
4wd Wreckers Brisbane & 4×4 Wreckers Brisbane
4wd is one of the most common vehicles on Queensland Roads but they are also the ones that get too many problems too, so maintenance gets high and eventually it gets to the end of life of the 4×4. so if you are dealing with issues like:
a rusty 4×4 is taking too much space in the yard for no reason
the maintenance costs are rising up
the parts to fix the 4×4 or 4wd is too expensive to fix
or simply tired of seeing an old 4wd in the backyard
Wreckery 4×4 Wreckers will provide an instant solution to your problem by offering you cash on the spot in your hand. Moreover, we will provide free pick up from your place in no time. So call us today for removal of your 4×4 or 4wd by best 4wd wreckers in Brisbane
Recycling – Why Should We Recycle Our Cars?
We know that cars are not used forever, sometimes it will run for many more kilometers however they do reach the end of life. Therefore we need a way to get rid of them in the right manner. Wreckery is a qualified Auto Recycler where we take out the Engine and Transmission out, all the fluids are then extracted from tanks to the big storage tanks which then is taken to recycling companies to recycle more efficiently. At Auto Wreckers, we take best practices to recycle your car so do not worry and call us today to get free quote for your car, truck or ute. Also, keep in mind End of Life of a car is not just the age but also unfortunate events like accidents or flood damage etc.
Recycle, Reduce & Reuse is one of the most effective ways of saving our environment from unwanted mess. So let's do this together, Wreckery is only a medium to a better environment and for future of Brisbane. Thus if you have anything to recycle cars, batteries, engines, make sure to give us a call, we will reduce the waste and most likely reuse some.
Christian Compton
Get spares here that are clean & serviceable. They are the highest paying truck wreckers in Brisbane. I sold my unwanted truck vans in the sunshine coast and also buy some used parts for my car. However, they provide Free towing plus same day removals. Thanks, Wreckery team.
100% Satisfaction Guaranteed
as you can see below we have customers who are happy with our services, we strive to provide best service to oust our competitors. Also We make sure to follow up with any issues you might have to improve our performance as the best auto wreckers in Queensland. So if you are looking for No 1 Cash For Scrap Cars Provider in Brisbane Call Wreckery Car Wrecker.